EESTI TŠEMPION
SOOME TŠEMPION
EESTI JUUNIORVÕITJA 2017
TALLINNA JUUNIORVÕITJA 2017
EESTI JUUNIORTŠEMPION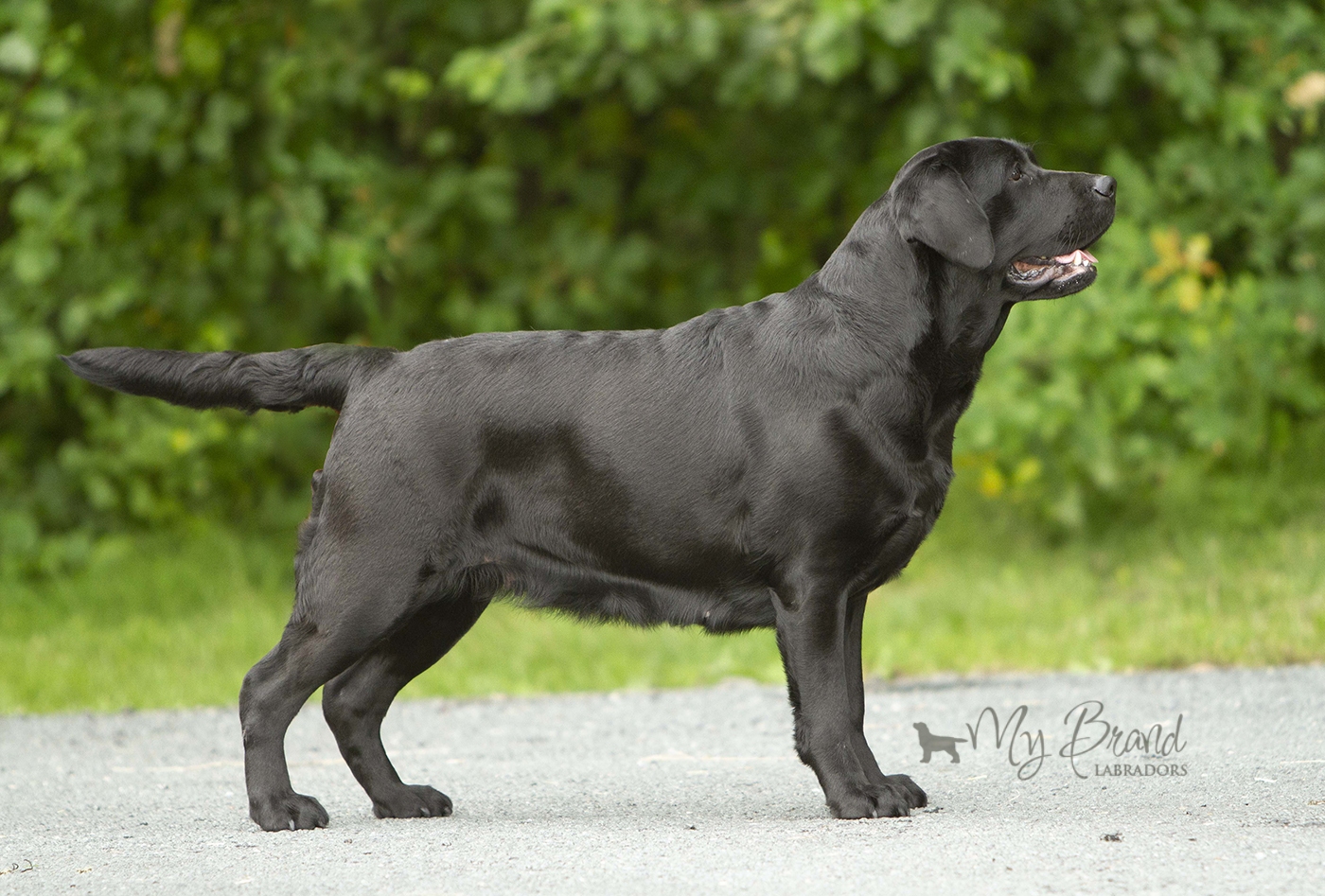 "Lilli"
* fotol 3-aastane
must emane (BBEe, kannab kollast värvi)
sünd 9.6.2016
TERVISEUURINGUD
Puusad C/B
Küünarliigesed 0:0
Silmad puhtad (detsember'18)
olemas kõik hambad
prcd-PRA puhas (vanemad puhtad)
HNPK puhas (vanemad puhtad)
EIC puhas (N/N)

Lilli on pärit väga harmoonilisest pesakonnast, mille isa on oma noorest east juba suure tuntuse saavutanud Vegas Night Bella Mare and ema heaks pärandajaks olnud My Brand Kiss From A Rose. Hoiame pöialt, et ka Lillist ja tema pesakonnakaaslastest kasvavad väärikad oma tõu esindajad!
SUGUPUU
Vegas Night Bella Mare
HD A/A ED 0:0 Eyes Clear
prcd-PRA Normal/Clear
Also Normal/Clear on EIC, HNPK, CNM & Narcolepsia
(POL)
AM CH POL CH Dickendall Buckstone Three Dog Night
(USA)
MBISS AM GRCH CAN CH Saddlehill Late Knight Scramble
CH Shalane Fly By Knight
CH Saddlehill Don't Be Late
CH Dickendall Princess Phoebe
CH Dickendall Davaron Gable
Saddlebrook's Lauralei
JCH PL Sandamar HySpire I'm So Vain
(USA)
CH Buttonwood Stone Cliff True Grit
Dickendall Davaron Amigo
CH Buttonwood Fox Hill Ivy
Hyspire It Had To Be You
CH Sure Shot HySpire Impressive
Maritime HySpire Sweet Song
My Brand Kiss From A Rose
HD B/B ED 0:0 Eyes Clear
prcd-PRA Normal/Clear
HNPK Clear by Parentage
full dentition
(EST)
MEX EST CH Tabatha's Caffu Queijeiro
(USA)
CH Dickendall Bucky
NL CH NLV CW '99 NW '99 Trendmaker's Tycoon
Dickendall Barbie
CH Tabatha's Gala WC
CH Dickendall Davaron Gable
CH Tabatha's Giggle WC
My Brand Rare Stone Rose
(EST)
BISS CH Big Sky's Stone Kutter
AM CH Paradoc's Tabatha Stonehenge
Big Sky's Sable
EST LV RUS JCH BALT JW'06 Rocheby Liberty Belle
GB SH CH Rocheby Whisky Mac
Waterbrook Gentle Breeze Over Rocheby

KATSETE TULEMUSED
Sooritatud retriiverite tõukatse 11.09.2020 Jõgevamaal, kohtunik Riin Kooli-Kõnnussaar.
VALITUD NÄITUSTE TULEMUSED
| Kuupäev | Näitus | Kohtunik | Klass | Tulemused |
| --- | --- | --- | --- | --- |
| 28.07.2019 | Rahvuslik näitus, Harjumaa | Martin Johansson (Sweden) | Avaklass | SP 1 SK PE-3 |
| 27.07.2019 | Rahvuslik näitus, Harjumaa | Jetta Tschokkinen (Finland) | Avaklass | SP 1 SK PE SERT VSP |
| 10.02.2019 | INT "Tallinn Winter Cup 2019", Tallinn | Bo Skalin (Sweden) | Avaklass | SP 1 |
| 09.02.2019 | 8. ja 9. rühma näitus, Tallinn | Maja Bubalo (Croatia) | Avaklass | SP 2 SK PE3 |
| 30.06.2018 | Labradoride erinäitus Kotka, Soome | Manuel Queijeiro (Mexico) | Avaklass | PE SERT TP BISS |
| 02.06.2018 | Retriiverite erinäitus, Harjumaa | Carina Östman (Sweden) | Noorte | SP 1 SK PE3 |
| 01.06.2018 | VII, VIII ja X rühma näitus, Harju mk | Hans Van Den Berg (NL) | Noorte | SP 1 SK PE1 TP |
| 25.03.2018 | Rahvuslik koertenäitus, Tallinn | Luis Peixoto (Portugal) | Noorte | SP 1 SK PE1 TP |
| 24.03.2018 | Rahvuslik koertenäitus, Tallinn | Tina Peixoto (Portugal) | Noorte | SP 1 SK PE2 |
| 11.02.2018 | INT "Tallinn Winter Cup 2018", Tallinn | Jo Schepers (Netherlands) | Noorte | SP 1 SK PE4 |
| 09.07.2017 | Rahvusvaheline näitus, Pärnumaa | Tino Pehar (Croatia) | Juunior | SP 1 SK TPJ |
| 08.07.2017 | Rahvusvaheline näitus, Pärnumaa | Jelena Kruus (Eesti) | Juunior | SP 1 SK PE1 TPJ VSP |
| 04.06.2017 | INT "Eesti Võitja 2017", Tallinn | Catherine Collins (Ireland) | Juunior | SP 1 SK PE2 TPJ |
| 09.04.2017 | INT "Tallinna Võitja 2017", Tallinn | Eeva Rautala (Finland) | Juunior | SP 1 SK VSPJ JSERT |
| 12.03.2017 | Rahvuslik näitus, Tallinn | Dorota Witkowska (Poland) | Juunior | SP 1 SK PE2 VSPJ JSERT |
| 11.03.2017 | Rahvuslik näitus, Tallinn | Irina Poletaeva (Finland) | Juunior | SP 1 SK PE1 TPJ JSERT VSP |
| 12.02.2017 | INT "Tallinn Winter Cup 2017", Tallinn | Zvi Kupferberg (Israel) | Kutsika | 1 EAH VSPK |
KOHTUNIKUD TEMAST
Jo Schepers, HOL:

"21 months, nice bitch, good type, feminine face, good eyes, ears, teeth, very good topline, deep chest, very good angulations, straight legs, compact feet, nice black coat, very good tailaction, good moving and showing."
Dorota Witkowska, POL:
"Good size, proportions and expression, strong, beautiful head, very good topline, deep chest, excellent movement."
Irina Poletajeva, FIN:
"9 months old lovely young female, excellent size and proportions, very promising head, scissor bite, typical shape of body and tail, correct angulations, super temperament."
Jari Partanen, NOR:
"Very promising puppy, excellent breed type, promising feminine head, good expression, very promising forechest, well bodied for age, nice short loin, active otter tail, good bone and feet, promising movement and coat, well presented."
GALERII