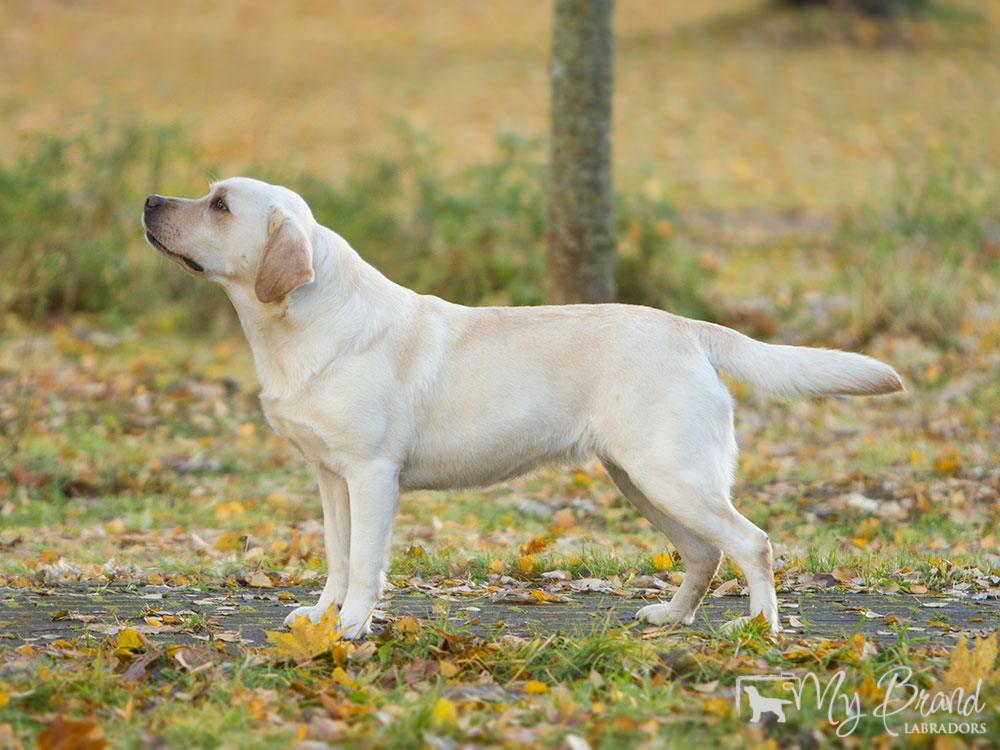 "Adele"
* 3 years old on the photo.
yellow female (BBee, does not carry chocolate)
DoB: 26.04.2013
Owner Zoja Raud, Estonia.
HEALTH RECORD
hips C/C,
elbows 0:0
eyes Clear (Nov'16)
prcd-PRA Clear By Parentage
EIC Clear (N/N)
HNPK Clear By Parentage
In the EKU official database »
We are happy to welcome this little promising baby in Estonia! Thank You, Magda, for this cute baby and for the trust!
Adele has a touch of her grandmother Eliza, she is just as sweet and well behaving.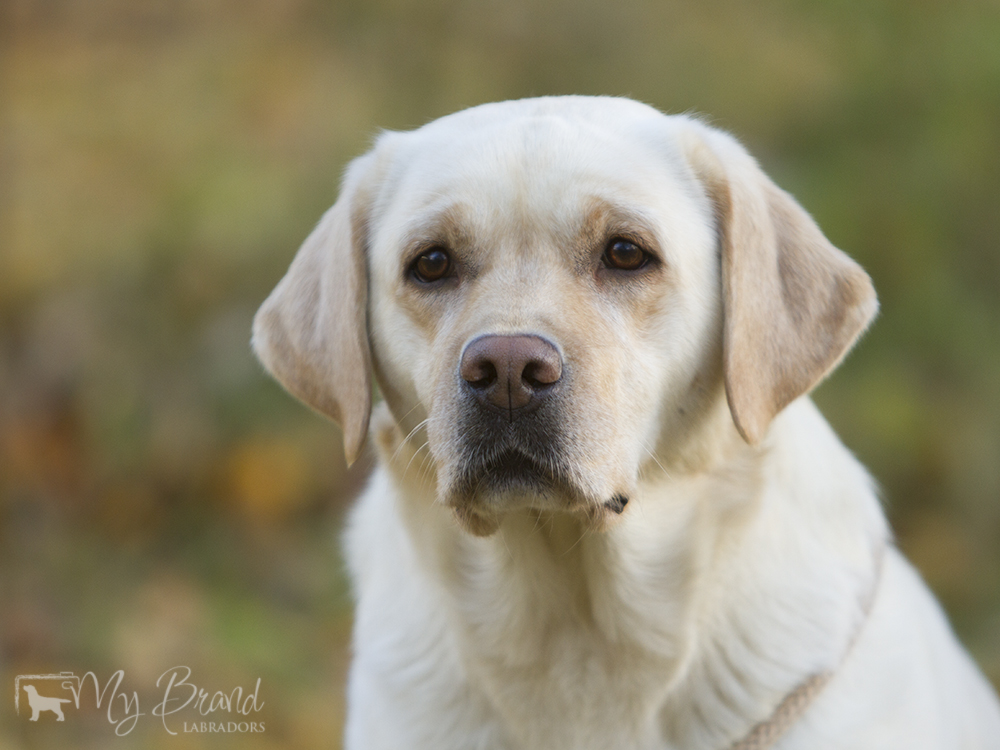 ADELE'S PEDIGREE
POL CH JCH LUX JCH JCW'11 Arthus Sarracenia Majestic Chameleon
HD A/A, ED 0:0, prcd-PRA Normal/Clear, EIC Clear, RD/OSD Normal/Clear, HMLR Clear, Narcolepsy free
(POL)
Buttonwood McIntosh
(USA)
MBISS AM CAN CH Beechcroft's Study In Black
AM CAN BRZ GR PANAM INT CH Beechcroft's Perfect Charmer
CAN CH Beechcroft's Stardust
AM CH Buttonwood Fox Hill Ivy
AM CAN CH Tabatha's Knight JH CD
Buttonwood Fox Hill Olivia
Wenie Malmesbury Sable Blues
(POL)
CZ SK CH Tapeatom Choir Master
Tapeatom Gusto
Tapeatom Libertine
CH Domenika Sable Blues
DUAL CH Rocheby Union Jack
CH Fee Sable Blues
My Brand Ebony At Aquarelle
HD A/A ED 0:0, Eyes Clear, prcd-PRA Normal/Clear
(EST)
NORD SW & NORW CH Licithas Terje Vigen HD A/A ED 0:0 eyes clear
(NORW)
FIN Winner'03 Mailiksen Gentleman
FIN S CH Strongline's Eternal Flame
FIN CH Mailiksen Lumikki
NORW CH Licithas Symfoni Norah
N FIN CH SW'91 W'98 Guideline's Copyright
NORW CH Licithas Marigold
FIN EST LV LTU BALT CH EST LV CH EST LV LTU BALT JCH BALT JW'04 9 x BISS Mallorn's Elysee HD A/A ED 0:0 eyes clear Optigen prcd-PRA Normal/Clear (FIN)
SW CH NORW CH NW'97 Mambrinos Triumph
N FIN CH SW'91 W'98 Guideline's Copyright
NORW CH KBHW'96 NW'98 Mambrinos Celebration
FIN CH Mallorn's Xanadu
Winnie's Frankfurter Team
FIN CH Mallorn's Poison

SHOW RESULTS
Retriever Specialty in Luige 4.6.2016: 4th in Open Class (Börje Johansson, SW)
JUDGES ABOUT HER
PHOTOS OF ADELE