ESTONIAN JUNIOR CHAMPION
LATVIAN JUNIOR CHAMPION
LITHUANIAN JUNIOR CHAMPION
BALTIC JUNIOR CHAMPION
ESTONIAN CHAMPION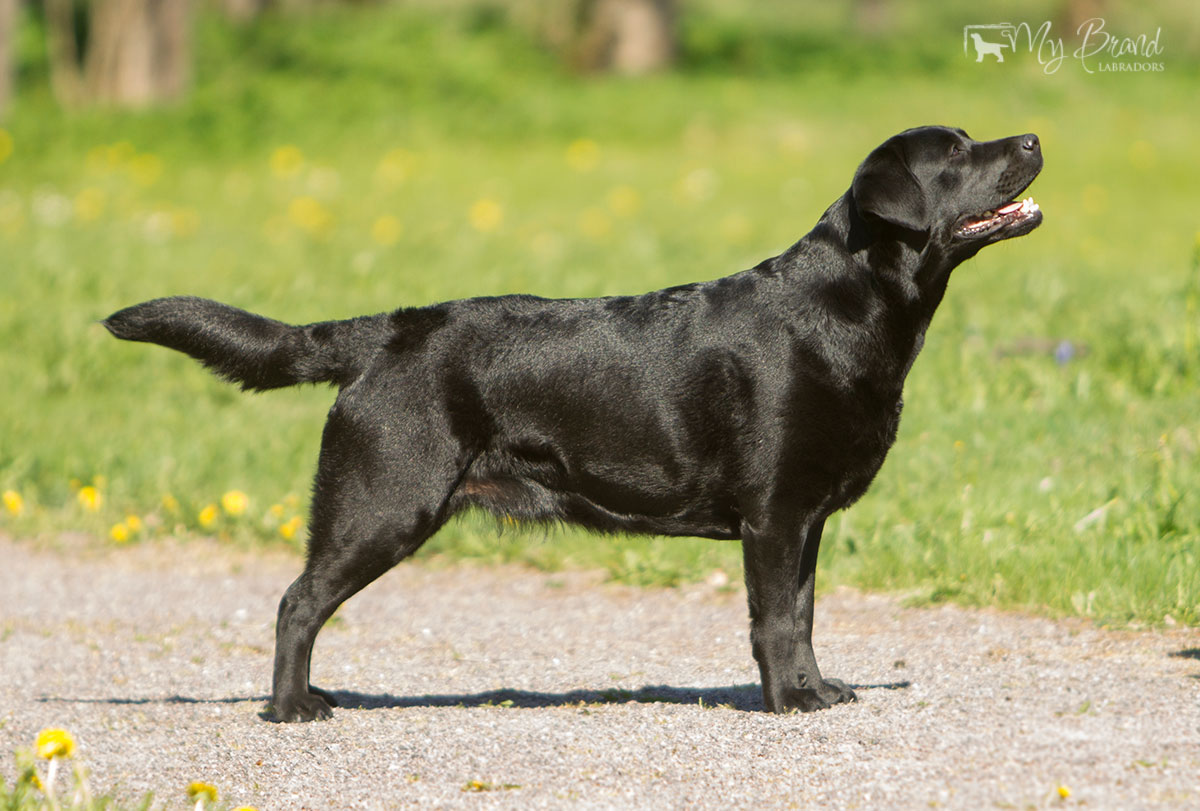 "Victoria"
black female (BbEE, carries chocolate, does not carry yellow)
DoB: 28.1.2015
Co-owner Kersti Kuusk, Estonia.
* 3,5 months old on the photo.
HEALTH RECORD:
hips B/A
elbows 0:0
eyes will be checked soon
prcd-PRA Clear by Parentage
EIC Carrier (N/EIC)
HNPK Carrier (N/HNPK)

Here's another outstanding puppy from litter by Mallorn's Ring My Bell and Velvetline's Zsanett. Her pedigree combines so many dogs we have lived with or known and loved. We are keeping our fingers crossed for her and her littermates!
VICTORIA'S PEDIGREE
C.I.E & SW SH CH NORW CH Mallorn's Ring My Bell
HD A/A, ED 0:0, prcd-PRA Clear
(FIN)
VDH CH NL CH JW'07 Chablais Your Place Or Mine
HD A/A, ED 0:0, prcd-PRA Normal/Clear, EIC Clear (N/N), RD/OSD Clear, HNPK Clear,
(CAN)
BISS CH Big Sky's Stone Kutter
(USA)
AM CH Paradoc's Tabatha Stonehenge
(USA)
Big Sky's Sable
(USA)
CH Chablais Delorme Ziggy
CAN CH Superbe Moka des Savanes
CH Chablais Gipsy
Mallorns Ring Any Bells
HD A/A, ED 0:0, prcd-PRA Normal/Clear
(FIN)
Mallorn's Romeo
Visions I'm Able
Rosanan La Rosa
FIN EST LV LTU BALT RUS CH FIN JW'03 Mallorn's Terracotta
SW W'01 NORW FIN SW SH CH Tjotte's Broken Arrow
Mallorn's Mmm Marabou
EST JCH Velvetline's Zsanett
HD B/B ED 0:0, Eyes Clear, prcd-PRA Clear
(SLO)
GB SH CH EST CH EST JCH Follies Ivar
HD A/A ED 0:0, Optigen prcd-PRA Normal/Clear
(FIN)
Queijeiro Da Vinci
Picasso Queijeiro
Luciana Queijeiro-Toca
Follies Big Bertha
CIB FIN EST LT CH W-06 Follies Mon Oncle
Saskian Twix
SLO JCH My Brand Black Velvet
HD (HD A/A ED 0:0 prcd-PRA Clear
(EST)
EST JCH Bubbling Xerox
Mallorn's Toblerone
Bubbling Me-Oh-My
My Brand Love Story
EST LV LTU BALT BLR CH Loresho Love Mail
My Brand Design By Angestel
WORK RESULTS
Qualified in the field at the age of on 8 months 24.10.2015 in Harjumaa (judge Niko Hiltunen, FIN), trained and handled fully by her co-owner, Kersti Kuusk! Well done!
Water rescue test 18.06.2016 in Tallinn (judge Christian Diedrichs, Germany): 98 points out of 100 in VP1 Class!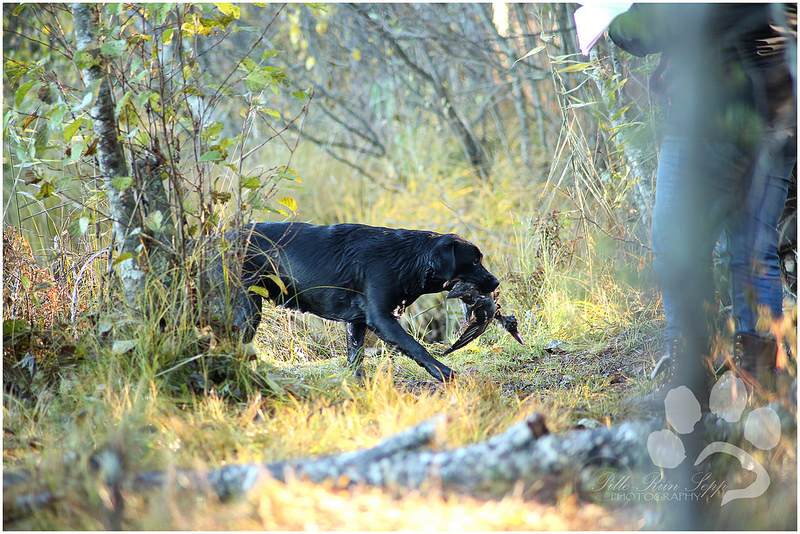 SHOW RESULTS:
Valga 5.02.2017: Winner of her Class, CQ, Best Female-2 (James Byrnes, IRE)
Valga 4.02.2017: Winner of her Class, CQ, Best Female-2, CC = EST CH! (John Walsh, IRE)
Panevezys, Latvia 21.2.2016 Winner of Junior Class (Tatiana Grigorenko, RUS)
Panevezys, Latvia 20.2.2016 Winner of Junior Class, JUN CAC (Dainora Sudeikiene, LTU)
Narva National 31.01.2016: Winner of Junior Class, BOS Junior, JUN CAC, Best Female-3 (Elena Kuleshova, RUS)
Narva National 30.01.2016: EXC/3, CQ (Giuliano Biasiolo, ITA)
VIII & IX Group Show Vaimastvere 17.01.2016: EXC/3 (Annamaria Tarjan, UNG)
VIII & IX Group Show Vaimastvere 16.01.2016: Winner of Junior Class, CQ, Best of Breed Junior, JUN CAC, Best Female-2 (Dmitri Prozorov, RUS)
Liepaja National 06.12.2015: Winner of Junior Class, CQ, JUN CAC, Best Female-2 (Olga Goncharuk, UKR)
Liepaja National 05.12.2015: 2nd in Junior Class (Sergei Slukin, UKR)
Luige 5.9.2015: Best of Breed Puppy, Promotion Prize (Jan Ryk, POL)
Uuemõisa 30.8.2015: Best of Breed Puppy, Promotion Prize (Stephanie Welsh, IRE)
Uuemõisa 29.8.2015: Best of Breed Puppy, Promotion Prize (Tino Pehar, CRO)
Labrador & Flatcoated Retr Specialty in Tallinn 21.8.2015: 2nd in Puppy Class, Promotion Prize (Linda Harvey Major, UK)
V & VIII Group Show in Tartu 25.07.2015: Best of Breed Baby, Promotion Prize (Tarja Hovila, FIN)
Luige 28.6.2015: Best of Breed Baby, Promotion Prize (Beata Petkevica, LV)
Luige 27.6.2015: Best of Breed Baby, Promotion Prize (Tapio Eerola, FIN)
Harjumaa 20.6.2015: 2nd in Baby Class (Phyllis Poduschka-Aigner, AUSTRIA)
JUDGES ABOUT HER:
James Byrnes (IRE):
"Well constructed, correct head, broad skull, good earset, well defined stop, nice dark eyes, good strength of muzzle, correct bite, good depth of chest, nice clean front, good bone, nice lay of shoulder, well ribbed, good lay of back, strong back end, well muscled hind quarters, correct tailset, good turn of stiffle, moved well."
John Walsh (IRE):
"Good size, coat and condition, head balanced, bite correct, good pigmentation, angulation and movement OK, well placed ears, nice dark eyes."
Giuliano Biasiolo (ITA):
"12 months old, correct teeth, good head and body, enough correct topline, good coat and tail, good chest, correct fore- and hindquarters, good movement."
Tapio Eerola (FIN):
"Almost 5 months old, very promising type, very promising head, strong body already, eyes and ears OK, excellent angulations, typical coat, very promising movement with long steps."
HER GALLERY: