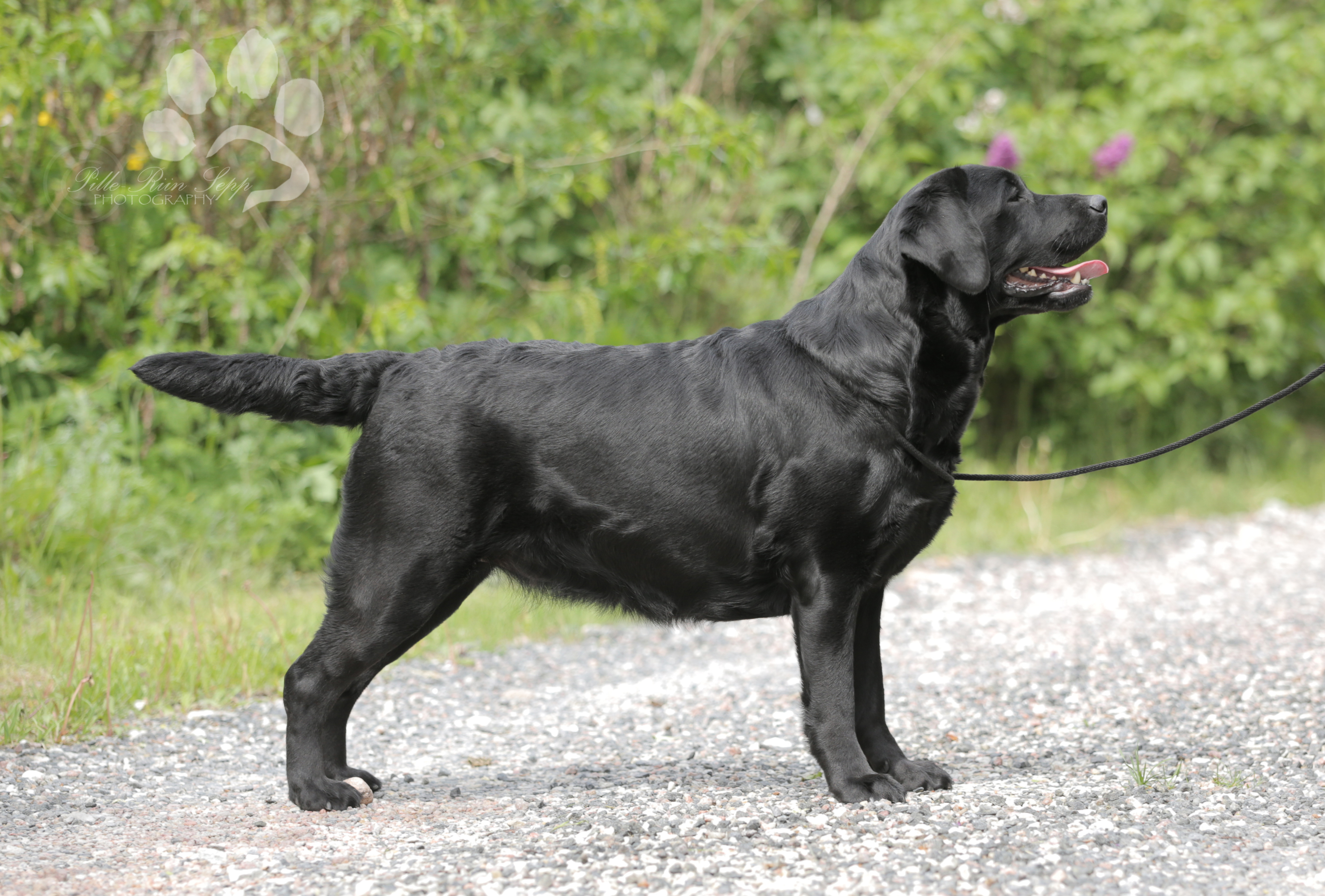 "Ronja"
* 2 years old on the photo.
black female (BBEe, carries yellow)
DoB 9.6.2016
Co-owner Elen Han, Netherlands.
HEALTH RECORD
hips A/A,
elbows 0:0,
Eyes Clear (December'18)
prcd-PRA Normal/Clear by Parentage
HNPK Normal/Clear by Parentage
EIC Clear (N/N)

Ronja is from a beautiful litter by young and already so much achieving Vegas Night Bella Mare and lovely My Brand Kiss From A Rose. We are keeping our fingers crossed for Ronja and her brothers and sisters!
PEDIGREE
Vegas Night Bella Mare
HD A/A ED 0:0 Eyes Clear
prcd-PRA Normal/Clear
Also Normal/Clear on EIC, HNPK, CNM & Narcolepsia
(POL)
AM CH POL CH Dickendall Buckstone Three Dog Night
(USA)
MBISS AM GRCH CAN CH Saddlehill Late Knight Scramble
CH Shalane Fly By Knight
CH Saddlehill Don't Be Late
CH Dickendall Princess Phoebe
CH Saddlehill Don't Be Late
Saddlebrook's Lauralei
JCH PL Sandamar HySpire I'm So Vain
(USA)
CH Buttonwood Stone Cliff True Grit
Dickendall Davaron Amigo
CH Buttonwood Fox Hill Ivy
Hyspire It Had To Be You
CH Sure Shot HySpire Impressive
Maritime HySpire Sweet Song
My Brand Kiss From A Rose
HD B/B ED 0:0 Eyes Clear
prcd-PRA Normal/Clear
HNPK Clear by Parentage
full dentition
(EST)
MEX EST CH Tabatha's Caffu Queijeiro
(USA)
CH Dickendall Bucky
NL CH NLV CW '99 NW '99 Trendmaker's Tycoon
Dickendall Barbie
CH Tabatha's Gala WC
CH Dickendall Davaron Gable
CH Tabatha's Giggle WC
My Brand Rare Stone Rose
(EST)
BISS CH Big Sky's Stone Kutter
AM CH Paradoc's Tabatha Stonehenge
Big Sky's Sable
EST LV RUS JCH BALT JW'06 Rocheby Liberty Belle
GB SH CH Rocheby Whisky Mac
Waterbrook Gentle Breeze Over Rocheby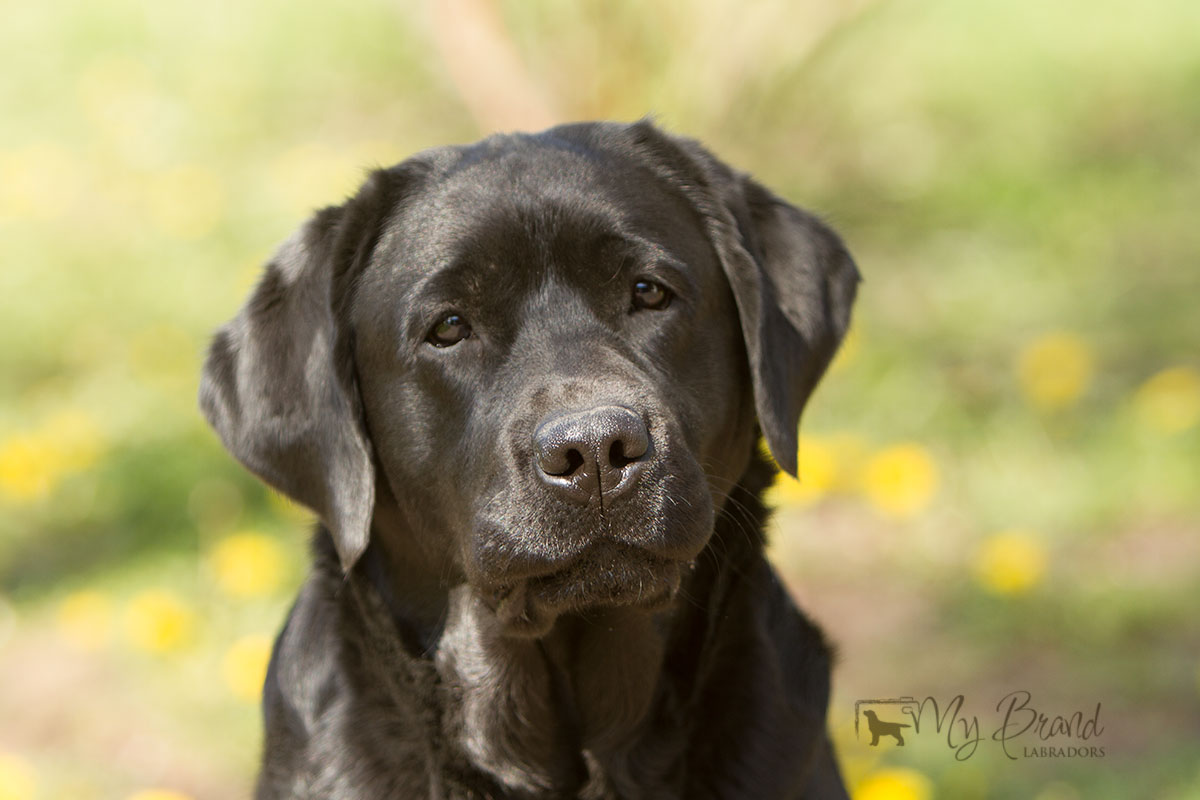 SHOW RECORD
| Date | Show | Judge | Class | Results |
| --- | --- | --- | --- | --- |
| 09.06.2019 | Labrador Specialty, Laukaa Finland | Pauline A. Mortier (USA) | Open | EXC 1 (Class Winner), CQ, BB, BIS2 |
| 01.06.2019 | Retriever Specialty, Luige | Yvonne Jaussi (Switzerland) | Open | EXC 1 (Class Winner), CQ |
| 24.03.2019 | National Dog Show, Tallinn | Kornelija Butrimova (Lithuania) | Open | EXC 2 |
| 23.03.2019 | National Dog Show, Tallinn | Kristiine Uspenski (Eesti) | Open | EXC 3 |

JUDGES ABOUT HER
Pauline A. Mortier, kennel Lubberline, USA | Labradoride erinäitus 9.6.2019, Laukaa Finland
"Black. She has it all, head, coat, tail. Beautiful mover. Kind expression. Super happy. My cup of tea."
GALLERY