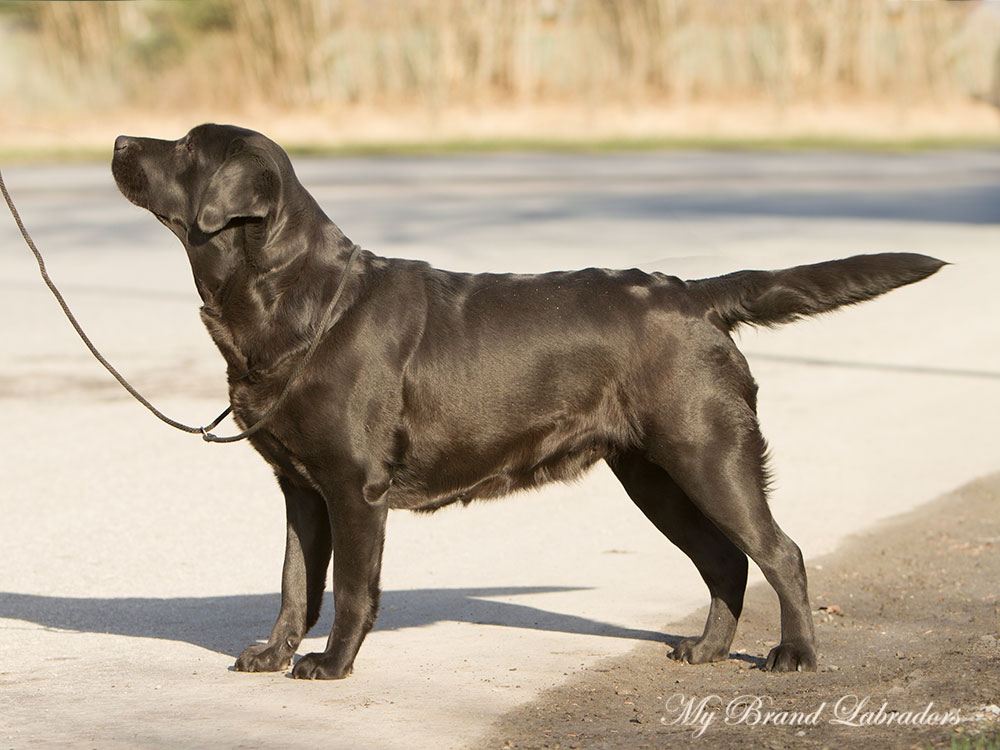 "Roosi"
* 3,5 years old on the photo.
black female (BBEe, carries yellow)
DoB: 6.7.2012
Co-owned with Helen Hääl, Estonia
HEALTH RECORD
hips B/B,
elbows 0:0
Eyes Clear (April'16)
Full dentition
prcd-PRA Clear by Parentage
EIC carrier (N/EIC)
HNPK N/N Clear (by parentage)
Roosi was born in Caffu's and Ranya's litter that was very important and interesting for us, as those two combine lovely lines of Tabatha's and Dickendall dogs.
She is a very good example of her parents, having the character to die for – always easy, very calm, kind and happy, never having any troubles and always in a good mood. Representing the best there is for a Labrador to offer to her family.

ROOSI'S PEDIGREE
MEX CH Tabatha's Caffu Queijeiro HD OFA good, ED OFA normal, Eyes Clear, prcd-PRA Normal/Clear
(USA)
MEX CH Dickendall Bucky
(USA)
NL CH NLV CW '99 NW '99 Trendmaker's Tycoon
SW DEN FIN NORD CH Trendmakers Mugwump
Trendmakers Traffic Jam
Dickendall Barbie
Mex CH Milton of Little By Little
Tweedledum Calling Texas
AM CH Tabatha's Gala WC
(USA)
AM CH Dickendall Davaron Gable
CH Dickendall Arnold
Wolvercote Gaity Girl
AM CH Tabatha's Giggle WC
Scent Trails Tug Of War
AM CAN CH Tabatha's Dazzle WC
My Brand Rare Stone Rose HD B/C ED 0:0, Eyes Clear, prcd-PRA Clear, EIC Clear (N/N) (EST)
BISS CH Big Sky's Stone Kutter
(USA)
AM CH Paradoc's Tabatha Stonehenge
AM CH Tabatha's Rollick At Carowby JH
AM CH Tabatha's Tassel
Big Sky's Sable
AM CH Empress Big Sky's Blood And Guts!!
Tabatha's Token Talent
EST LV RUS JCH BALT JW'06 Rocheby Liberty Belle
(UK)
GB SH CH Rocheby Whisky Mac
Poolstead Pretentious At Rocheby
ENG SH CH Rocheby Acorn
Waterbrook Gentle Breeze Over Rocheby
Rocheby Old Smokey
Waterbrook Morning Breeze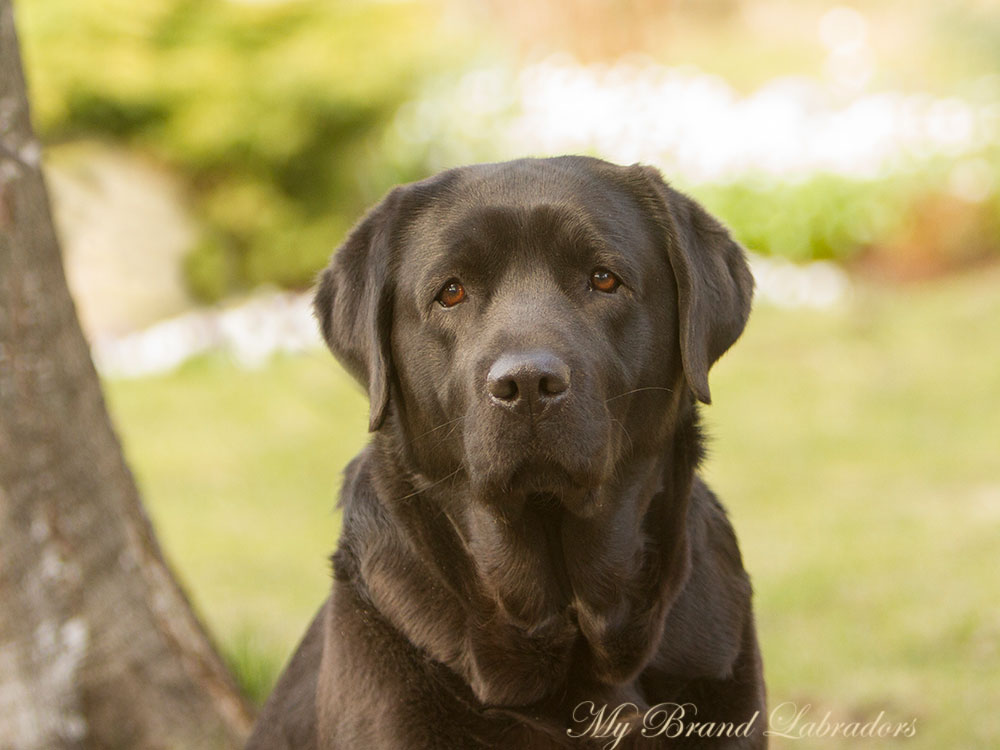 SHOW RECORD
National 6.9.2014: winner of Open Class, CQ, Best Female-2 (Orietta Zilli, ITA)
INT Tallinn 23.8.2014: 2nd in Open Class (Ümit Özkanal, Turkey)
National 21.6.2014: Winner of Intermediate Class (Lidija Oklešcen, SLO)
Retriever Specialty Tallinn 31.5.2013: 2nd in Intermediate Class (Barbara Krumpak, SLO)
Retriever Specialty Tallinn 1.6.2013: 4th in Junior Class (Saskia Rathenau-Beijerman, The Netherlands)
JUDGES ABOUT ROOSI
Barbara Krumpak (SLO):


"almost 2 years old, good size and bones, good head and expression, very well laid shoulders, good topline, good coat and angulations, good feet, still some coat there, a kg less will suit her, still moves well."

Saskia Rathenau-Beijerman (The Netherlands):


"15 months old, lovely head, very balanced, good front and behind angulations, ribbs OK, good topline and tailset, happy tail, fitting bones."

HER GALLERY