TLN JUNIOR WINNER Cup18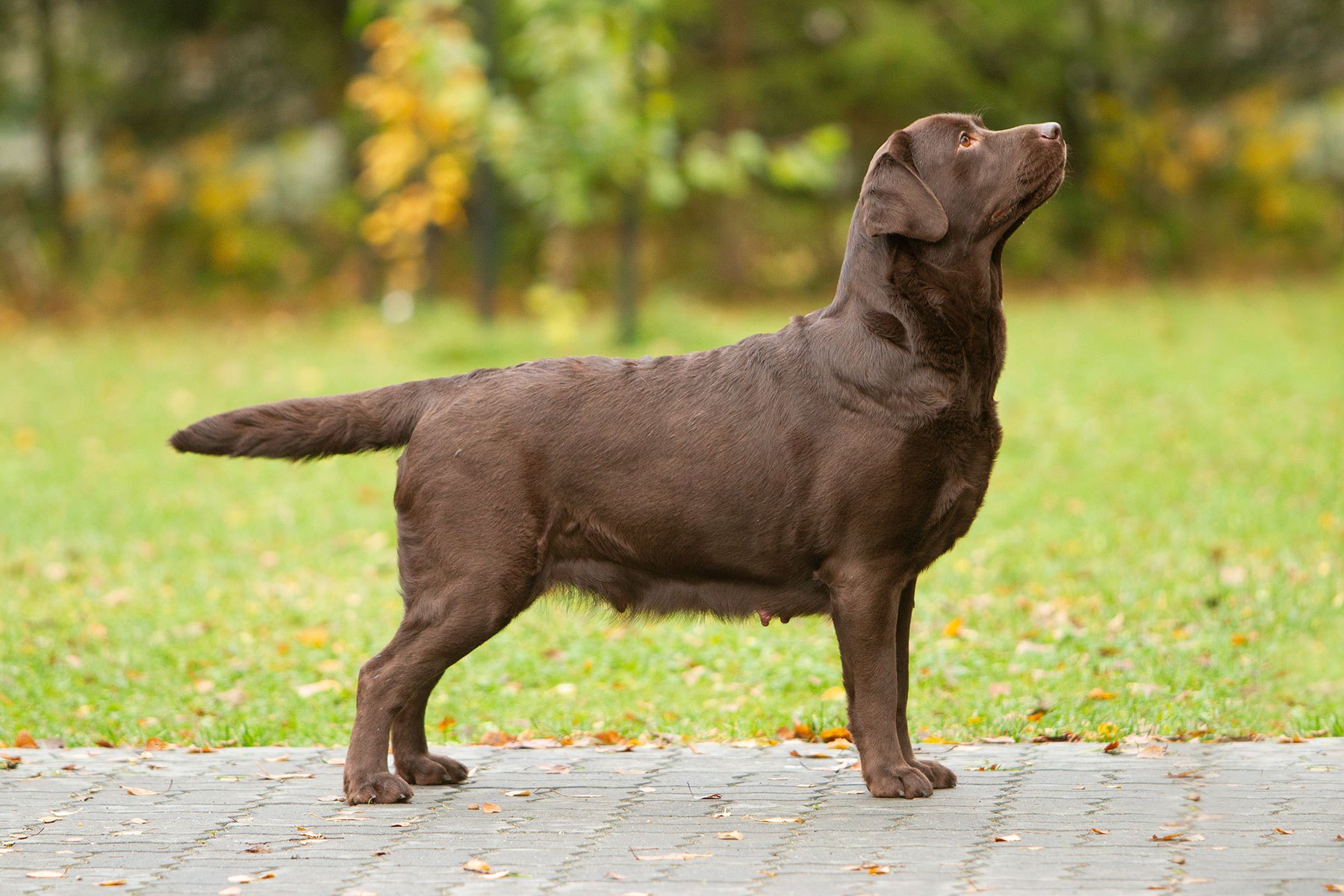 "Pusu"
* 4 years old on the photo.
chocolate female (bbEE, does not carry yellow)
DoB 19.9.2016
Co-owner Jaana Railamaa, kennel Adventurer's, Finland.
HEALTH RECORD
hips B/C
elbows 0:0
Eyes Clear (January 2020)
heart clear
prcd-PRA Carrier
EIC Clear by Parentage
NHPK Normal/Clear

This beautiful young female is getting lots of great results from shows in Finland and abroad. We are very proud of her and look forward to her recent puppies to step into the show ring and follow her footsteps.
Thank you, Jaana and Sanna, for the amazing work and results you have achieved with Pusu!
PEDIGREE
EST LV LT BALT JUN CH EST LV CH
Norbon Hill Double Action
HD A/A ED 0:0 Eyes Clear
EIC Clear
Qualified on the field
(EST)
RKF BLR UKR FIN INT CH Stenveyz Get Popular
(RUS)
FIN EST RUS CH Palabras Keep On Movin'
N CH Birchbrook Barley Wine of Charway
FIN CH Tweedledum Palabras Kleo
Stenveyz Part of Million
FIN CH Follies Rule of Thumb
INT GR RUS LT UKR BLR RKF CH CLUB W'01 W'03 Evellan's Halfmillion Kisses For Stenveyz
EST JCH EST JW'10 EST LV LTU BALT RUS CH Gilbron Pride One Sweet Bon-Bon
(LV)
DNK NORD DEU VDH CHL C.I.B SW NOR POL CH KBHV'06 KBHV'07 S KVA CH DNKW'04 DNKV'06 DNKV'07 Lab Treasure's Dario
CIB GB SH CH NORD CH FIN CH GB MVA NO CH Carpenny Walpole
DKCH SECH INTCH DEVDHCH O'Sofinas Quite As Nice
EST JW'04 EST LV LTU BALT BLR JCH LVA W'05 EST LV LTU BALT BLR CH C.I.B Stormley's Anaka
Stormley Karlos
Stormley Haley
Lulaby Baby Malmesbury Optimus Canis
HD A/A ED 0:0 Eyes Clear
prcd-PRA & EIC & HNPK Normal/Clear
(POL)
POL JCH Mallorn's Black Gangsta
(POL)
Mallorn's Romeo
Vision's I'm Able
Rosanan La Rosa
Mallorn's Premium Chocolate
SW N CH Mementos Mario
Mallorn's Chocomotion
Pretty Since Birth Z Grodu Hrabiego Malmesbury
(POL)
Lab Treasure's Windsor

DK SW CH Gowanvale Balance

Lab Treasure's Hazelnut

Maroccan Velvet Ushimi
SR CH My Faith Tankaram
Maroccan Velvet Misha

SHOW RECORD
13.5.2017 Koski: BOB-Puppy (Pekka Teini, FIN)

29.04.2017 Ruovesi group show: BOB-Puppy (Hilkka Salohalla, FIN)
24.04.2017 Helsinki all-breed puppy show: BOB-Puppy, Group Winner & BEST IN SHOW PUPPY with over 400 entries! (Labradors & Group by Marja Kosonen, BIS by Annukka Paloheimo)

JUDGES ABOUT HER
Hopefully soon.
GALLERY