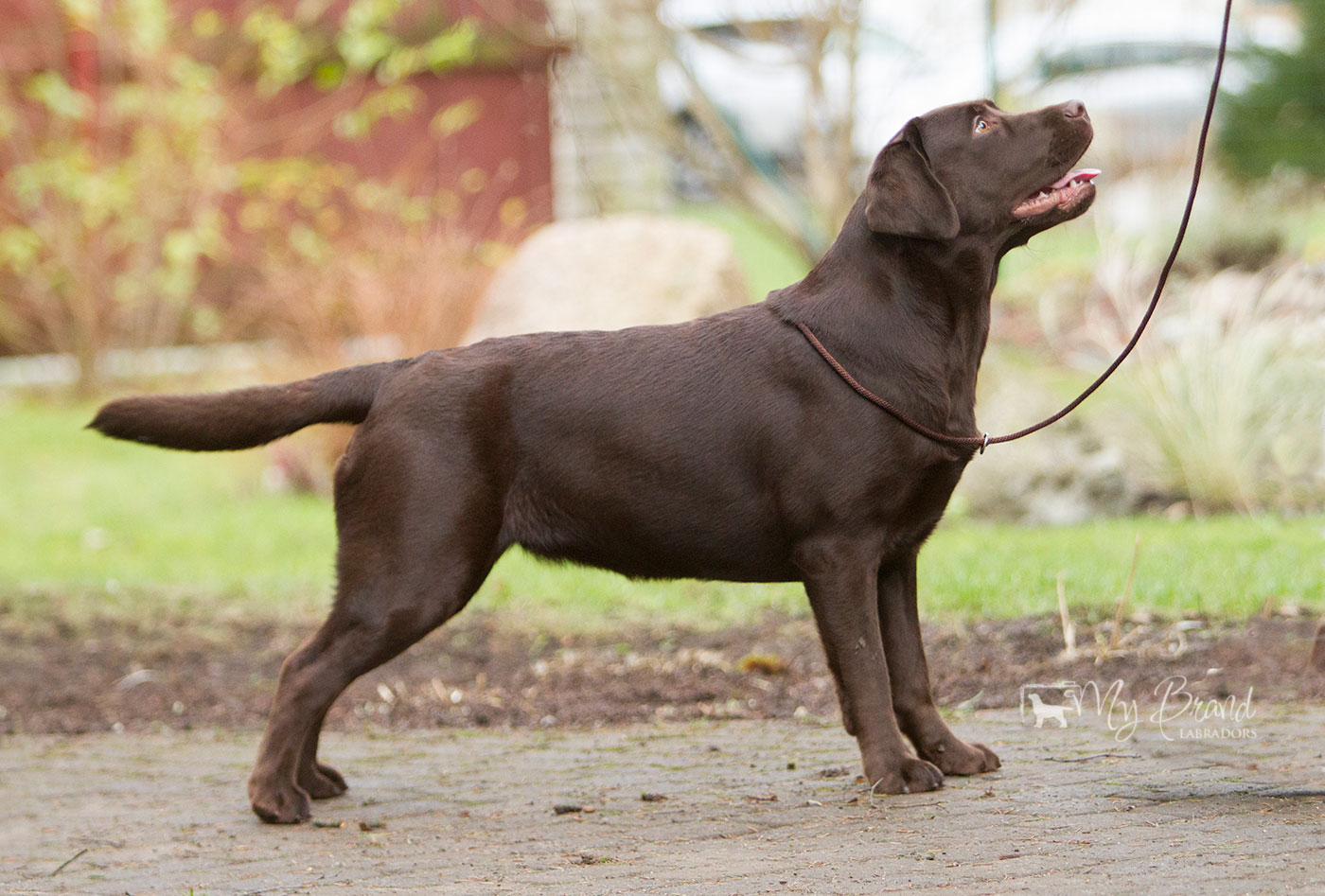 "Dana"
* 11 months old on the photo.
chocolate female (bbEE)
born 14.01.2017
Co-owned with Kristin Cross, Estonia.
HEALTH RECORDS
hips A/A,
elbows 0:0
eyes clear (February 2019)
prcd-PRA Normal/Clear
HNPK Normal/Clear(N/N)
EIC Normal/Clear(N/N)

Dana is a promising youngster from the litter by GENUINE MY BRAND OPTIMUS CANIS "Lucca" out of lovely ROYAL BROWN FROM RUSSIA WITH LOVE "Flicka". Thank you, Britta, for the trust!
PEDIGREE
BALT JW'15 EST JCH Genuine My Brand Optimus Canis
HD A/A ED 0:0 Eyes Clear
PRA-prcd & EIC & CNM & CY & DM & HUU & PKD Normal/Clear
(POL)
INT CH POL JCH POL BLK UKR BUL CH Mallorn's Black Gangsta
HD A/A, ED 0:0, prcd-PRA Normal/Clear, EIC Clear
(FIN)
Mallorn's Romeo
Visions I'm Able
Rosanan La Rosa
Mallorn's Premium Chocolate
NORW SW SH CH Mementos Mario
Mallorn's Chocomotion
Amazing Poppy Optimus Canis
HD A/A ED 0:0, prcd-PRA Normal/Clear EIC N/EIC
(POL)
PL SK CH Mallorn's Chocomania
SW SH CH Tjotte's Now Or Never
FIN CH Boothgate Miz Showbusiness
POL JCH PL CH Night Night Optimus Canis
POL CH Hercules Poirot Ingver
GODIVA z Tuszyna
Royal Brown From Russia With Love
HD A/A ED 0:0 Eyes Clear
HNPK Normal/Clear
(EST)
RUS RKF BLR UKR FIN INT CH Stenveyz Get Popular
HD A/A, ED 0:0, eyes clear
(RUS)
FIN EST RUS CH Palabras Keep On Movin'
N CH NV-01 Birchbrook Barley Wine of Charway
FIN CH Tweedledum Palabras Kleo
Stenveyz Part of Million
FIN CH Follies Rule of Thumb
INT GRAND RUS LT UKR BLR RKF CH CLUB W'01 '03 Evellan's Halfmillion Kisses For Stenveyz
Royal Brown Bethany Bell
HD A/A ED 0:0
(EST)
POL SK CH Mallorn's Chocomania
S Sh CH Tjotte's Now Or Never
FIN CH Boothgate Miz Showbusiness
Irwlend Kimi-Charlotte
Ingus Ciando
Nenuoramos Kimberly Sunride

SHOW RECORD
| Date | Show | Judge | Class | Results |
| --- | --- | --- | --- | --- |
| 17.06.2018 | National, Luige | Denis Dudko (Belarus) | Junior Class | BOB Junior Junior CC BOB, BIG-3 |
| 16.06.2018 | National, Luige | Maxim Nikolski (Belarus) | Junior Class | BOS Junior, Junior CC |
| 03.06.2018 | INT Estonian Winner 2018 | Chantal Varaine (France) | Junior Class | EXC |
| 25.03.2018 | National, Tallinn | Luis Peixoto (Portugal) | Junior Class | EXC 2 CQ |
| 24.03.2018 | National, Tallinn | Tina Peixoto (Portugal) | Junior Class | EXC 1 CQ BB3 BOS Junior, Junior CC |
TEST RESULTS
29.09.2018 Qualified in the field in Läänemaa, Estonia (judge Vesa Hietikko, Finland)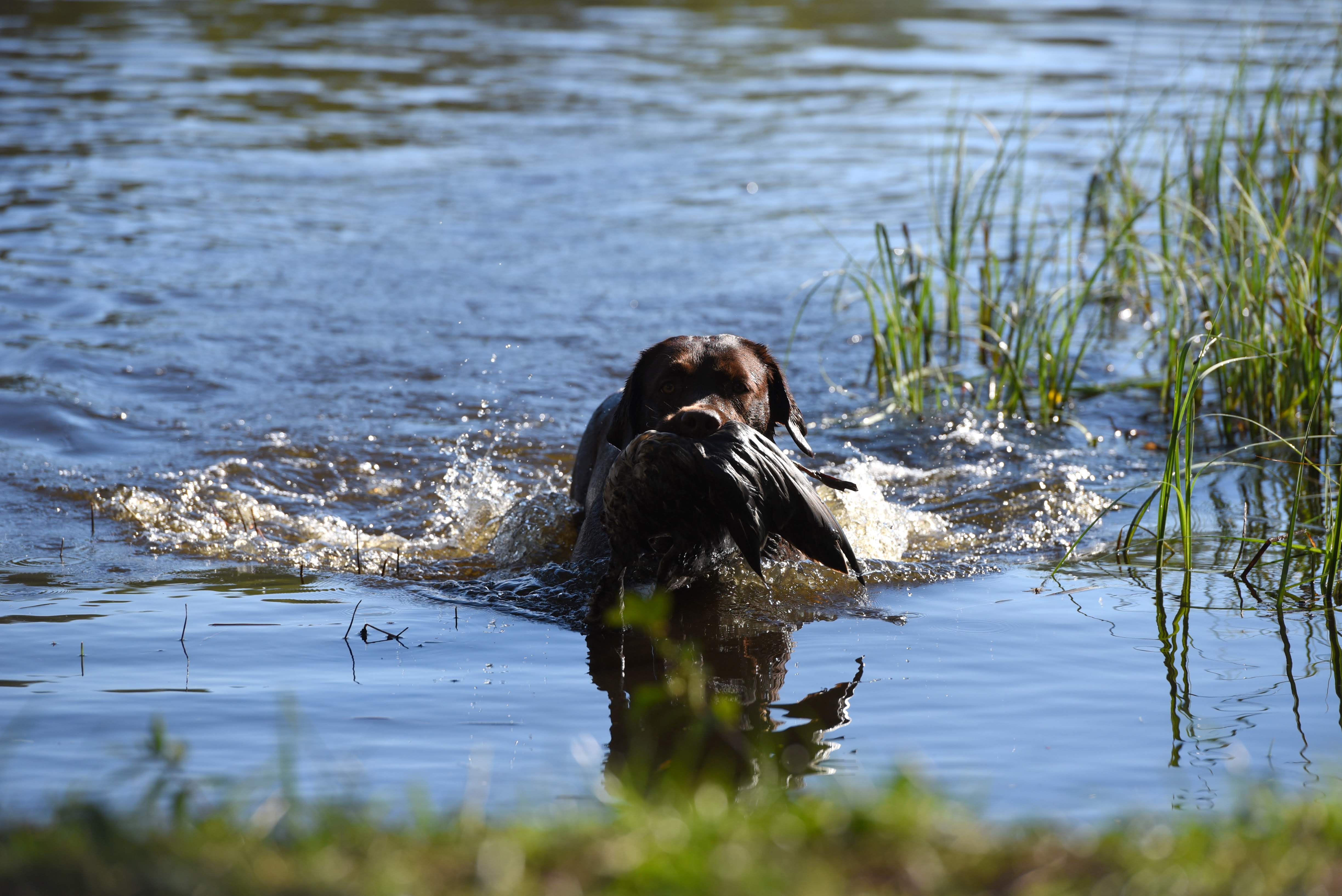 JUDGES ABOUT HER
Chantal Varaine, FRA:
"Excellent type, head lines with good proportions, full correct teeth, angulations, topline, movement, tailset – excellent."
GALLERY