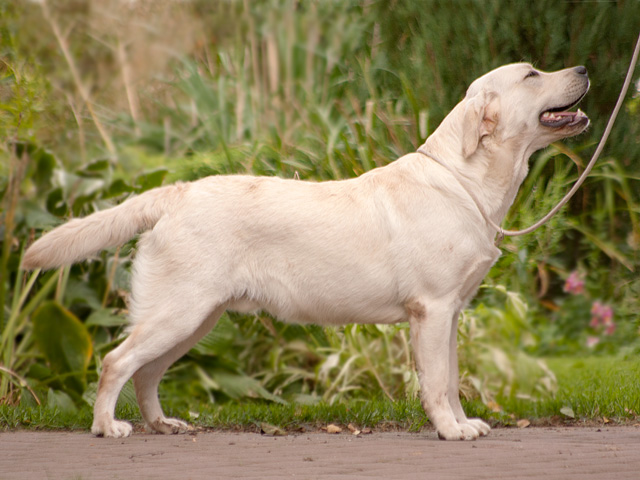 * My Brand Globetrotter at the age of 10 months.
At the Luige National Dog Show Labradors were judged by Igor Selimovic (Serbia).
MY BRAND GLOBETROTTER (Bono) was II in Junior Class and received his first Junior-CC,
TABATHA'S CAFFU QUEIJEIRO (Caffu) won the Champion Class, received CC and was Best male-3,
VELVETLINE'S ZSANETT (Victoria) was II in Junior Class and Best Female-4,
MY BRAND ESPIRIT (Amelie) was II in Champion Class and Best Female-2.