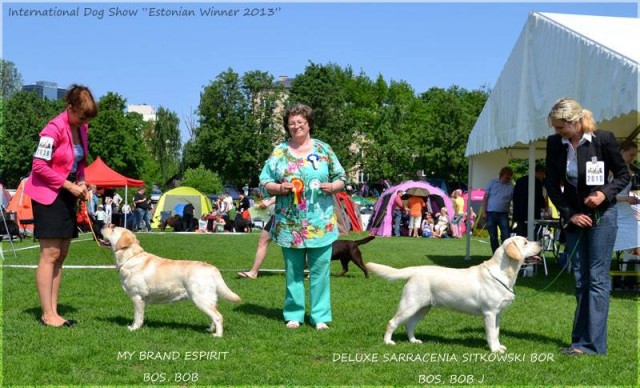 (photo Ania & Jarek, thank you!)
Estonian Winner Show 2013 on 2nd June 2013, Labradors were judged by Juta Haranen (EST):
MY BRAND ESPIRIT (Amelie) – BEST OF BREED, BEST IN GROUP-2!
TABATHA'S CAFFU QUEIJEIRO (Caffu) – III in Champion Class, Best Male-4,
MY BRAND IS NOT TWEEDLEDUM (Jose) – II in Junior Class,
MY BRAND JUNE BUG (Juanita) – Winner of Open Class, Best Female-3.